By Sadie Hess, Founder, and CEO
"Hey, I have a dream, and let me know if you want to come along?"  My sister-in-law casually asked me while we watched my niece play the Obo at a Davis football game.  Curious, I asked for more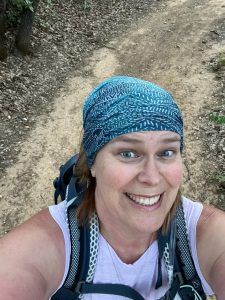 information.  "We are going to go do the Camino De Santiago for my 50th birthday."  I hadn't heard of this, much less ever considered what it would entail.  It is a pilgrimage in Spain.  We will walk approximately 100 kilometers over five days to the Santiago de Compostela Cathedral.  My initial response was instinct: No.  I didn't think I had the time, money, or even desire to take on such an endeavor.  No almost flew out of my mouth but I caught it just in time and took a moment to breathe in someone else's dream.
I am not Catholic, nor am I a hiker, nor do I backpack.  I am not a member of REI, nor spend a lot of time outdoors.  I fully admit both my concern and trepidation about this journey was rational one!  But as I meditated on this adventure, I found different questions.  Why not?  What do I have to lose?  When will I have another chance to partner on an adventure like this?  Will I regret not taking this risk?
I Said Yes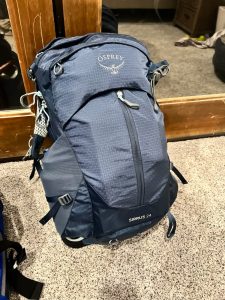 So, I said yes!  I said yes to a dream that is not my own, but in partnership, am finding both the opportunity to learn and seek adventure.  I have taken the opportunity to learn about backpacks, hiking shoes, and the best clothes to wear on a pilgrimage.  I remain nervous—I still have lots of questions about my stamina, the climate, the adventure, and the food.  With all my questions, I am still grateful I said yes.
Do you have a dream?  Do you have someone who would benefit from saying yes to your dream?  Sharing your dreams gives others the opportunity to step out of their own comfort zone and partner with you.  So I encourage to you share your dreams—you never know who will say YES and what that yes can mean for their own life.
Follow Along
If you would like to follow part of my trek, we will be posting on our social media and blogging on our website.  See what taking on someone else's dream can feel like and be like.  If you are curious about this pilgrimage, you can check out these websites here and here.
You can see real-time updates on our Facebook page here.