Careers & Opportunities at Compass
Helping other people fulfill their dreams is a lot of fun!
Our team supports adults with all sorts of disabilities, helping them live freely in the community. Whether it's as a Case Facilitator helping up to 9 clients, an Independent Living Services Life Coach teaching someone skills to pursue individual goals, or a Life Guide walking along side someone around town and in his or her own home, all of our team members experience the joy of assisting someone on the path to a full and satisfying life.
People who have joined our community chose Compass because they realized they want more than just a job, even one as noble as serving folks with the challenges of developmental disabilities. Our team members come to Compass and stay here because we are a team whose culture brings out their best.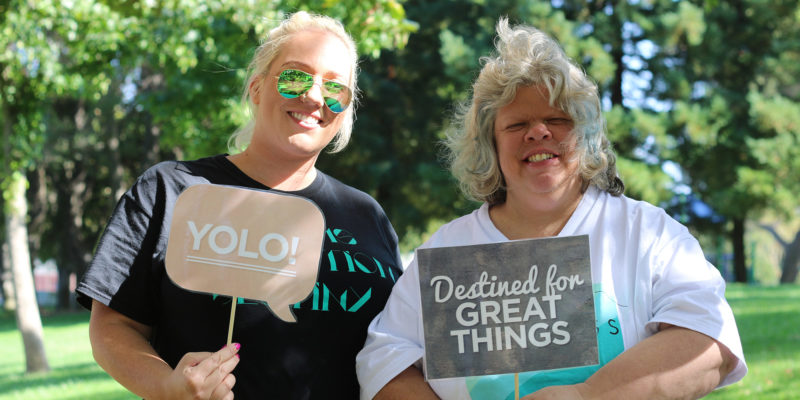 Career Opportunities at Compass
We are a team whose culture brings out your best.

The Best versions of ourselves
Our values of Honor, Community, Freedom, Trustworthiness, Generosity, Excellence, and Faith, guide us daily to become our best versions of ourselves. We make sure that our organizational structure,  job outcomes, and company events reflect and manifest those values.