Here are some handy Life Hacks to make the life of a busy caregiver a little bit simpler: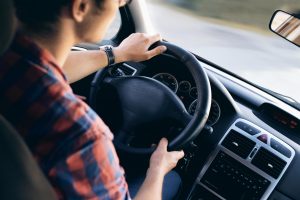 CAR HACKS
It's a good idea to keep other handy items in your car.

A wrap or a sweater because you may find yourself in a cold doctor's waiting room that day;

Sneakers in case the day calls for a more active activity

Toothbrush, contact solution, and other toiletries, just in case you need to freshen up.

Place a rotating cushion on the car seat to help your loved one swivel in and out of the car.

Knee or hip problems can sometimes make it difficult for some to get in and out of a vehicle. Keep an aerobic workout step near where you park, or in your car, to make getting in and out of the vehicle easier.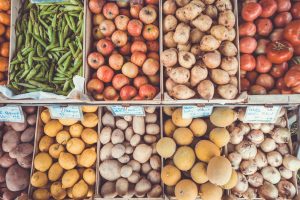 HACKS FOR MEAL TIME
Keep healthy convenience foods on hand (nuts, canned beans, cooked chicken, pre-cut vegetables and fruit, healthy snack food). There are also great apps for meal planning (with help creating shopping lists, searching by ingredient and more). Here's a great list of meal planning apps here. Check out these "

21 Cooking Tips That Will Change Your Life

" too!

If you help your clients with grocery shopping, take a picture of their fridge and pantry

 as a quick reminder of what they need from the grocery store. That way you'll never question if they have something or not.  

 

After grocery shopping, it's always a pain carrying in all those heavy groceries bags. The 

One Trip Grip

 is a shopping bag holder capable of holding up to 50 pounds. No more trips back and forth to the car.
When you don't have the energy to go to the grocery store, log onto 

MyFridgeFood.com

. There, 

they give you easy recipes

 using ingredients you already have in the kitchen. No thinking or shopping required!

Make reading a recipe easy by attaching it to a skirt hanger and hanging it from a kitchen cabinet.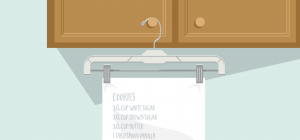 Does your client like to cook or keep you company in the kitchen when you cook? Keep a bar stool in the kitchen so they can sit down if they need to. Help them remain a part of meal preparation, while also helping to avoid a fall.

Eat Away Stress: 

You could chalk a lot or even all "life hack" techniques up to one central feature: reducing stress. As a caregiver, it's virtually impossible to eliminate stress from your daily life, but cutting down on it is important for your own well-being and long-term health. To that end, using foods that contain key stress-reducing ingredients is one of the best life hacks there is.  Some examples: Walnuts are high in Omega 3s, which not only reduce the production of stress hormones, but help with memory and retention. Spirulina (a dark green powder) and sunflower seeds have an abundance of tryptophan, which helps your body produce the happy-feeling hormone serotonin. Even something as simple as fruits high in vitamin C can play a part in reducing stress levels.
OTHER GENIUS LIFE HACKS:
Technology can help when people cannot be present at your client's doctor appointment. With the doctor's permission (and your client!), you can have them record their conversation on a digital recorder or a smart phone. When convenient, play the discussion back to hear exactly what was said during the doctor's office visit.  That way important details are not missed.  

When hearing is a challenge for your client, speak deeper not louder. This will make it much easier for them to hear you!

This hack is great for someone taking care of an incontinent adult: When making the bed, create layers starting with a waterproof mattress pad then a fitted sheet, and create the next layer with a waterproof mattress pad and a fitted sheet, then a third layer of the same. Keep two additional top sheets and blankets near the bed with spare night clothes. If the incontinent individual leaks urine in the bed, you can get the person up, cleaned off and quickly into fresh clothes and sheets.

 

Use a split ring, string, and cork to make turning a light switch off within reach.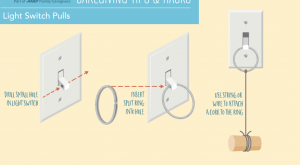 A great way to add a little padding and keep a wheelchair armrest clean is to pull an athletic sock over each armrest. The socks are easy to pull on and off and can be washed with your laundry.

 

There is a simple solution to alleviate the need to lift and move a heavy laundry basket from room to room. Create a shopping cart style tiered cart with wheels to enable your loved one to easily move their clothes from their room to the laundry room. This helps the caregiver with the laundry and can provide a sense of independence to the care-recipient.

 

For those who find holding a hand of cards difficult, a simple pool noodle can solve your problem. Cut a section of pool noodle then slice the section in half lengthwise. Then cut a 2 inch slot in the top of the noodle. You now have a holder with a slot for your cards.

 

The Sock-Aid helps those who find it difficult to bend down to put on socks. It is made with household items to include a plastic disposable water bottle, electrical tape and a length of sturdy cord.

Call for same-day doctor's appointments.  

Instead of using urgent care, try and get your client a same-day appointment with his or her primary physician. The best time to call is between 10 and 11 a.m. "If you call before that, the doctor's office hasn't processed the day's cancellations, and if you call after that, they'll probably be filled. There seems tobe a sweet spot—about a half hour to an hour after the office opens to get that same-day appointment."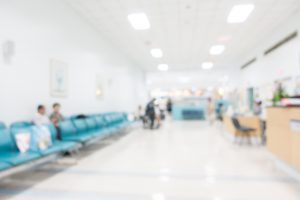 Take time for gratitude.  Have a daily "gratitude minute" to get the day off to a good start. Take 60 seconds to name all the things you are grateful for. Caregiving can be so busy and outward focused  so, having just 60 seconds, uninterrupted, can be really important because attitudes really do have an impact on how well we get through the day."
Article Sources: