****May is Medication Month!  Join us as we celebrate Medication Management and take a deeper look into the in's and out's of Medications.  Who says Medication Management can't be fun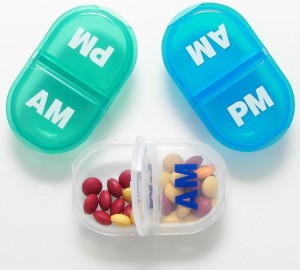 There are quite a few people involved in a client receiving his or her medications like doctors, nurses, pharmacies, hospitals, delivery services and more.  Anyone can make a mistake, and others rarely know the client's routine like we do. Here are a few stories about staff being careful, diligent and preventing errors from reaching the client.
The Good News
One day a staff called in knowing needed 6 pills and there were only 5 in the box. He knew which medication was missing. He retrieved the medication from its bottle and the client got all of his medications that day!
One staff member was about to open a new antibiotic prescription from the pharmacy for her client who was quite ill. She read that the drug was a Sulfa drug. Knowing that her client was allergic to Sulfa drugs, the staff did not administer it and called the pharmacy/doctor right away. The doctor wrote a new prescription for a different antibiotic. The already sick client was protected from a potentially life-threatening experience!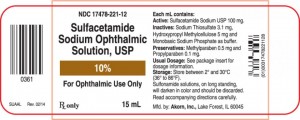 A couple of staff have called and prevented 2 medications errors!  They noticed a medication was missing from their day's slot and two happened to be in the next day's slot.
We have a few clients who are very independent and do not have staffing all day. One staff was able to help a client who was thought 2 medications were the same kind and tried to "fix it" and only wanted 1 in her pill box.
In all of these situations, a Compass staff member prevented harm. Their caution and attention to medication administration protected the clients. Thank you and well done!
Find more of our Medication May posts here.