Confronting Positivity
Someone recently confronted me for my positivity.  Actually, this isn't the first time.  People often tell me our newsletters are too cheerful or our Facebook page is fake because it only shows people smiling.
Speaking of Facebook, have you heard about the experiment where Facebook messed with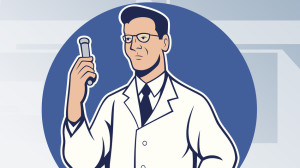 our heads?  For one week in January 2012, they skewed the news feed of 700,000 people.  They twisted some news feeds to show more negative items while other people saw more positive news on their pages.  The research results were fairly conclusive—the people who saw negative feeds posted more negative posts on their own pages while the individuals who saw positive feeds were more optimistic. Surprised?  Not really.  Whether you feed on negativity or on positivity, it will become your reality.
Does Compass have a "bad hair day"?  Yes–quite frequently.  Are there things I could focus on that any given day or month that do not go as planned?  You bet.  However, I am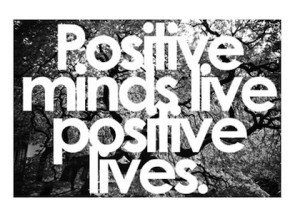 under the very strong conviction that if we only point out what is negative and problematic, we will all simply discover more of it.  I am convinced that we will always find what we are looking for.  If we are focusing on problems and pestilence, we will find it.  If the "news feed" of our life is only filled with negativity, we will find the sadness and the despair, not only right next to us, but inside of us.
Truth Is A Funny Thing
If we choose to unearth the good in people, the hope for the future and the love in our jobs, we will find worthwhile treasure.  I want to search for that.  I will turn over every stone to find hope, love and goodness.  I want to find these things in the people around me and the world inside of me, so I look for them.
Truth is a funny thing in that it comes in many forms.  As I sit here right now and write this, the truth is the sun is out.  The truth is also that there are a few clouds in the sky.  Do
I point out the clouds, or do I point out the sun?  Which is more honest?
It is a conscious, purposeful choice to point out the happiness and joy in my newsletters, on Facebook and throughout my day.
So……..here comes the sun.