By  Mary Flom
Caregivers are a very unique and passionate group of people.  They have the ability to see a lot of things that most people miss.  They work tirelessly and don't ask for much in return.  November is National Caregiver's month.  If you are a caregiver, we can't thank you enough.  If you know a caregiver give them some extra love this month.
THEY RECOGNIZE NEED
The needs of those around you aren't always obvious.  Gone are the days when you could cry and it meant one of three things-hungry, dirty or tired.  Sometimes it take detective work.  Caregivers know how to read between the lines.  It's basically a sixth sense.  Not to mention, they do everything within their power to see that need met and they do it because they love it.  They love helping people who need it the most.
THEY PUT OTHERS FIRST
If you have a hard time putting others first and want to grow in the area, I dare you to become a caregiver.  Some of the most selfless people around are caregivers.  Why?  Because they've learned that a meaningful life is one spent serving others.  They are driven by a deep conviction in the power and pursuit of loving others.  It's no small thing.
THEY ARE WILLING TO DO WHAT IS NECESSARY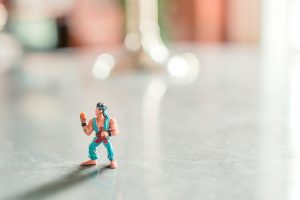 If you are a caregiver of have been one, you've probably seen some interesting things are have found yourself in interesting situations.  This is not a job for the faint of heart.  It takes some grit.  Caregivers don't run from challenges.  In fact, they embrace them.  Why?  Because they've seen what can happen when you face challenges head on.  They don't let fear or unbelief keep them from doing what is needed in the moment.  They are a brave bunch.
THEY ARE RESILIENT
Resilience is "adapting to adversity" and "the ability to roll with the punches."  Enough said.
THEY KEEP THEIR COOL
People are unpredictable.  When you are a caregiver, you are in the people business.  Suffice it to say (if you are a caregiver) you have found yourself in situations you could not have predicted nor could you control.  This can be challenged, but as we learned earlier, caregivers don't run from the challenges.  They keep their cool as they navigate new and difficult territory.
THEY WEAR MULTIPLE HATS WHILE JUGGLING CATS AND PLAYING THE SAXOPHONE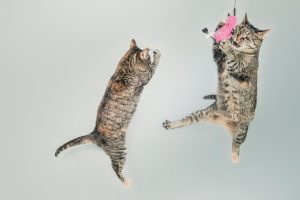 What a mental image, right?  But seriously, to name a few hats: advocate, friend, cook, cleaner, driver, shopper, encourager, report writer, communication liaison, stylist, interpreter, aide, administrator.  They are the kings and queens of must-tasking.
 THEY BRING HOPE
"Hope does not always roar.  Sometimes hope if the quiet voice at the end of the day saying I will try again tomorrow (adapted from a quote by Mary Anne Radmacher)." Have you ever had a hard day?  One of those days that makes you question a lot of things?  If you are human, chances are you have.  Often times, in those moments, we need people who know us and care for us to be that quiet voice at the end of the day.  Caregiver are that voice.  Caregivers champion people.  They deposit seeds of hope on hard days and nourish that hope on the good ones.
 THEY BRING CREATIVE SOLUTIONS TO THE TABLE
Caregivers problem solve for fun.  They  eat problems for breakfast.  I actually think they have special, imaginary problem solving goggles that make it impossible for them to see problems.  Instead, they only see solutions waiting to happen.  They think outside of the box and aren't afraid to try things that have never been done before.
 THEY ARE TRUSTWORTHY
They know what kind of responsibility comes with caring for another life.  They take it very seriously because they are dependable people. They are people who can be trusted with much.
 THEY CELEBRATE LIFE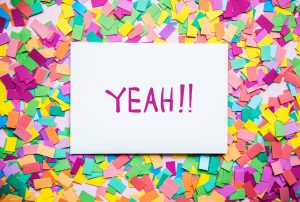 They people who you want in your life are those that will celebrate even the smallest of accomplishments.  Caregivers do this extremely well.  They come prepared with sparkling cider and a kazoo waiting to pounce on any and every celebratory moment.  They recognize that life and people are meant to be celebrated.
 THEY NEVER STOP LEARNING
"Everyone you meet know something you don't." (Bill Nye).  I believe caregivers approach life with this mantra in mind.  They value what people and situations have to offer and they  purpose themselves to learn at every  opportunity.