Many of you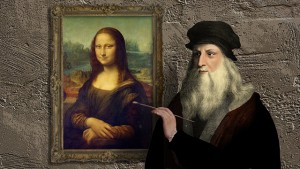 might have heard the word floating around our agency recently and may wonder what is going on around here? Have we discovered our inner artist? You don't want me to start painting, I promise.
It has come about due to the very, very good news! Some additional funding will be coming our way in August. Finally, after years of asking the California Legislators, Supported Living will see at least a ten percent increase and ILS will see a five percent increase! Yay doesn't seem to sum up how happy and relieved we are to see a small increase after years and years of cuts and unfunded mandates.

Spending Wisely
We, of course, want to spend that money wisely. We want to be an agency always looking to the creative and inspirational. This is how the word Renaissance came to be our word. Some history I may or may not have just I looked up on the internet…;) The Renaissance was a season of enlightenment that took place in Europe in the 14th-17th century. It was an exciting time where new ideas were birthed from old ideas and when people thought of cool ways to do things. Eyeglasses and printing press were both invented during this period, along with other important things like flushing toilet and bottled beer!
Systems and Supports
As we celebrate twenty years as a company, it seems only fitting we would look at our systems and supports. We look to birth new, innovative ways to make a difference.   In our line of work that means taking a look at our people! We want review how we train, coach, supervise, and support our clients and staff. We are taking on the ambitious project of restructuring to better serve people. We are looking at all positions in Supported Living, as well as our software product to communicate more effectively. We will also examine pay configuration to better account for advancement and growth.
Much more Renaissance news coming out throughout the year. We will be sending out videos, holding forums and the age old memo will be released. Please check our website and Facebook page for more information. We want our stakeholders to not only know what we are doing, but to be a part of it. If you have any questions or concerns or creative inventions to share, please feel free to contact your Regional Manager.