Compass has been in business for 20 years this August!  Wow!  Celebrating such a milestone often times looks like reflection.  However, this article isn't really about reflection, but more so on the power in purpose.  You see Compass as we know it today, is not the Compass from 1996.  So how did 1996 Compass become 2016 Compass? To some it up in one word: PURPOSE.

Mission Statement
Have you ever heard of a mission statement? I hadn't either until I came to Compass. If you're curious, check out Compass' mission statement here.. A mission statement is a tool to help you clarify your goals, convictions and ideally your purpose. It provides the backbone for your business to build off of. At the end of the day, your choices, actions and work should be reflective of the purpose (mission statement) you believe in.
Now you may be asking yourself, "How is all this mission statement talk relative to me? I don't own a business and I may not plan to." Great question. I'll give you two reasons. Number one: If you are a client, staff member or family member of Compass you have been grafted into it's purpose. There's no way of getting around that. By choosing Compass, you choose it's purpose. Luckily for you, Compass' mission statement is awesome. Number Two: Mission statements are not just for businesses. You can have a mission statement for your own life! It's true, I promise. In fact, I would encourage you to spend time reflecting on your own purposes and consider creating a mission statement.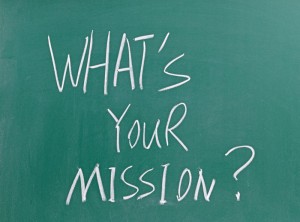 Matter of Knowing
What are you pursuing today that will create a life for you 20 years from now that you will love? Knowing your purpose is not just about knowing what you are going to do with the rest of your life.  Purpose is also a matter of knowing who you want to be.  How do you want people to experience you? Figuring out what you are going to do with the rest of your life can be overwhelming, but deciding who you want to be is easy. Start there. Do you want to be compassionate?
Action Steps
Do you want to be generous? Do you want to make people laugh? Do you want to be a positive person.  Figure out those things, and then make sure the path you are on makes it possible for you to be those things. You don't have to have your whole life figured out to still be living out your purpose. So where to begin? Use these 3 simple action steps to get the purpose conversation rolling. Like I said, figuring out the rest of your life can be overwhelming. Focus on who you want to be. My experiences so far have shown me that focusing on who I want to be leads me to what I want to do.
 Write down 3 words that you want people to describe you as 6 months from now.
For each of those words, create 2 action steps.  If you want people to know you as generous, figure out ways that you can be generous in the next 6 months.  Be specific.  A action plan should require you to take action.
Tell a friend your words and action steps.  Ask them to you keep you accountable.  You are more likely to do them if you have someone that can support you.