Reality Tv Junkie
I have a little confession to make. I'm a reality tv junkie. Yes, I know it's awful so try not to judge me. But, I can't help it – I love reality TV. One of my favorite shows is Gator Boys. I watch that show so much that I dream about catching a gator. I have the reflexes and survival skills of a squirrel, but something about that show empowers me to believe I could catch an alligator. I suppose I suffer from a serious case of couch muscles. While sitting on my couch, I am courageous enough to do anything. Take me off the couch and I start to realize "Oh wait maybe I can't do that after all."
Jumping Out of an Airplane
Courage is quite an interesting notion. Courageous to me is jumping out of an airplane. To Jennifer Bowman
, that's how she celebrates Valentines Day. We all have things in life that cause us fear and anxiety, and things that require a great amount of courage for us to accomplish.  How many of you have met Sadie Castle? I can guarantee if you have, you will never forget her, and if you haven't, well, you are missing out. Sadie has some serious swag. I'm not even sure what swag is, but I know Sadie definitely has it. She will make you laugh and tug at your heart strings every single time you see her.
Her Dream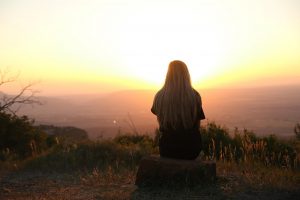 When I first met Sadie in 2012, she was living in her own apartment.  She started receiving ILS services because she needed a little help around the house.  Shortly after I met her, living independently got to be a little too much for her and she moved back in with her parents. Her intentions never were to stay living with her parents, but the longer she stayed with them the more her fear of living independently grew. Weeks turned into months, which then turned into years, and in February of this year Sadie was still living with her parents, but wanted to receive ILS services once again. Her dream? To move back into her own apartment.
For some, moving into your own apartment is as simple as hiring a moving truck. But, for Sadie and many others the fear of failure is persistent. While Sadie wanted to move, she didn't quite believe in herself enough to make her dream a reality. Cue one of my amazing Life Coaches here in Siskiyou: Ally.  Ally is a Crossfit coach so she has a great amount of experience encouraging people to accomplish the impossible.
Sadie's Favorite
Soon Ally became Sadie's "favorite" forthe simple fact that when she was with Ally, the focus was never on what could go wrong, but rather preparing for everything to be just right. From day one, Ally believed in Sadie, and it wasn't long before Sadie began to believe in herself. July 16th for the first time in over 3 years, Sadie stayed the night in her own apartment once again. She hasn't moved back in to her own place, but she has a plan. One day per week, which will increase to two, and by this time next year she hopes to be living completely independently.
Sadie didn't wrestle an alligator, or jump out a plane, but the same thing that allows the Gator Boys and Jen B. to perform their daring stunts allowed Sadie to complete her equally courageous act. Her heart was free, and she had the courage to follow it.