by Melanie Anderson
Compass is very excited to introduce you to our newest region: Redwood Coast.  As of this writing, Compass is serving 5 people in Supported Living in Fort Bragg funded by Redwood Coast Regional Center.  Compass intends to begin providing ILS services soon as well.
If you have ever been to Fort Bragg, you know it is one of the most beautiful and magical places on the California coast.  Whether you travel there on Highway 20 or Highway 128, there is a point in the drive where you encounter beautiful, magnificent Redwoods.   It's a spot on the drive where a sense of peace happens for me.  Did you know that Coastal Redwoods are the tallest trees in the world, reaching heights over 200 feet tall?  There are some interesting characteristics of Redwoods that I think are representative of our experience of connecting in the area.
The thick bark of the Redwood tree resists fires, insects and fungi, while their shallow roots absorb dew drops that drip from their needles.  These trees are strong, resilient and self-sufficient.  We have definitely experienced this strength and resourcefulness in the people we are serving, their support circles and in the community itself.  Compass came to the region when we did because there was some transition in support agencies and this presented challenges for folks there.  Even in the climate of change, Compass has been welcomed and we are so moved by the resilience of the people we have the honor of supporting.
Kyle.  Everywhere I have been with Kyle, he is known and respected.  He has many friends, his own paper shredding business, loves technology, has DJ skills and is a natural connector.
Rosemary.  Rosemary is a deep thinker who is bright and caring.  Rosemary loves animals, her close group of friends and you can find her hanging out at Starbucks most evenings.
Frank. Frank is outgoing and friendly.  He is an artist and twice published author and illustrator.  He likes to spend time with horses and can make a great tamale.
Glenn.  Glenn is full of personality and is one of the most memorable people I have ever gotten to know.  His life is truly a musical and anyone who spends time with him will play a part.
Ian.  Ian is an accomplished artist and a business owner.  He loves camping, a good cup of coffee, and is truly a joy to be around.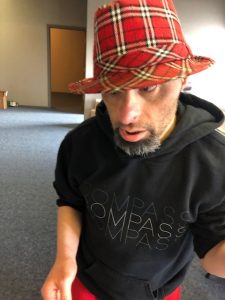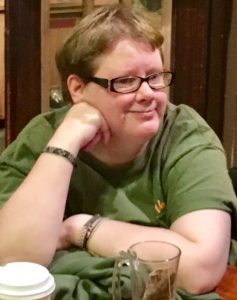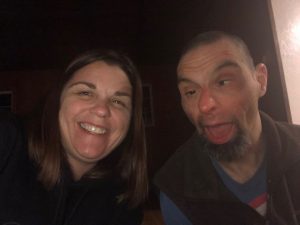 The roots of Redwood trees intertwine with other redwoods to establish collective strength to withstand winds and storms.  This characteristic can be seen and experienced through the staff and community in Fort Bragg.  The transition to Compass was unexpected and the staff really supported one another.  The long-term connections with people receiving services was impressive and we are very fortunate to be invited into this vibrant and gifted community.  Compass was welcomed by family and community members and we continue to be supported by them.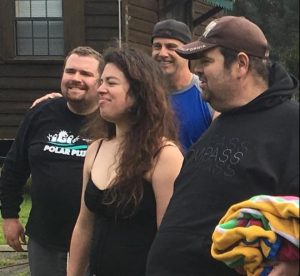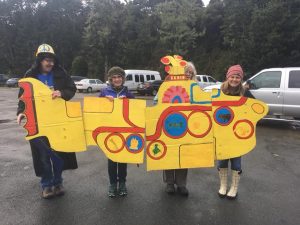 We are really enjoying the sense of community here in Fort Bragg.  From the wonderful merchants to the cool Art Explorer's program.  Then there is the CV Starr center and First Fridays.  We are a sponsor of the upcoming whale festival and also donated to the Compass team for the Special Olympics Polar Plunge.  There are so many wonderful things about the Fort Bragg community and we hope some of you will choose Fort Bragg as your 2019 adventure- we can't wait to meet you!