You know those books you read in your childhood that you loved because of the funny Characters or the bright colors? Have you ever had that moment when you're reading those same books as an adult? You come across them in a library or book store, or even when you pick them up to read to your own children or nieces or nephews. In that moment, somehow, the book becomes about much more than fun characters and bright colors.
Children's books have a way of bringing wisdom and simplifying life.
We've compiled a list of 10 Children's books that carry much more wisdom for adults than they did for us as kids! We asked our admin team which books had an impact on them and they've shared their wisdom below!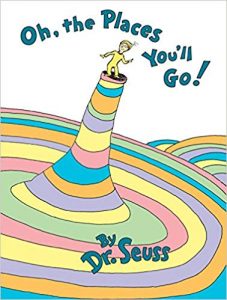 A book about life and all its challenges, this classic Dr. Seuss book takes You on a journey of life bringing lots of encouragement and truth along the way. "Will you succeed? Oh yes, yes indeed! 98 ¾ % guaranteed!"
"This book has more meaning to me as an adult because it is a good reminder in life that no matter what you come across you will get through it. You have all the tools you need inside of you!"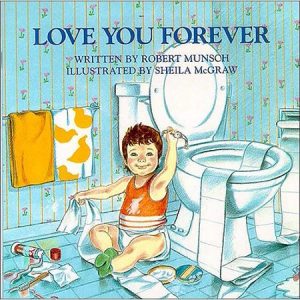 The story of a young boy and his mother who loves him very much. She sings a song to him every night that he learns as he grows. The truth of its words come around again as he expresses his love to his mother in her old age.
"My mom would read it to me as a kid and sing me the song and when I read it to my daughters for the first time, I started to realize the same love that I felt for my girls was the same love my mom felt for me and it made me cry."
"That the love and care you give comes back full circle."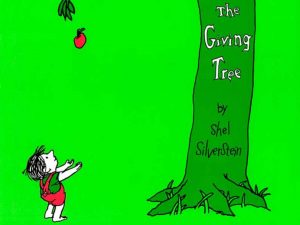 This Shel Silverstein classic is about a tree who gives and loves sacrificially and who teaches us to do the same.
"Becoming a mom, I have had many moments where I would sacrifice all that I am just to see my tribe smile."
"Love is sacrifice, but you also need to know your limits because only you are responsible to make sure you have something left to give."
"I love that this book can be interpreted so many different ways. It has taught to me to be generous and thoughtful in my relationships and friendships."
4) Daniel in the Lions Den – The Bible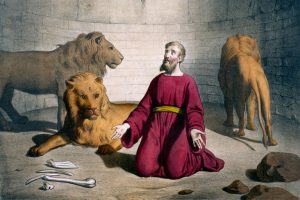 Daniel finds himself in trouble after he is wrongfully accused and thrown into the Lions Den to die. Daniel counts on his faith to save him in an impossible situation.
"I have so many beloved children's stories, but a Bible story trumps out. This story has taught me that you should pray in every situation no matter how impossible. We don't face anything as scary as a hungry Lion but in the face of that Daniel prayed.  Prayer is the single most valuable lesson I have ever learned in life!"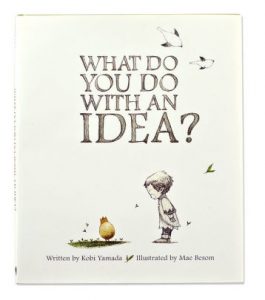 This story is about a boy with an idea. Through challenges and denial, he eventually embraces his idea until his world is incomplete without it.
"It taught me to go after my ideas no matter how big or small.  It's important to risk and trust the "process" you go through after you've stepped out."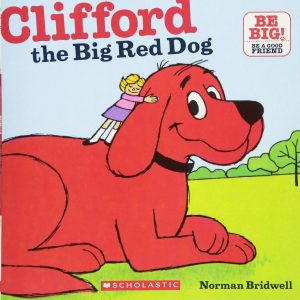 Clifford is a dog who was the runt of his litter. The love of his owner, Emily Elizabeth, changes him and he eventually grows to be a very big red dog!
"This book series taught me that anything is doable as long as you have a desire to see it through."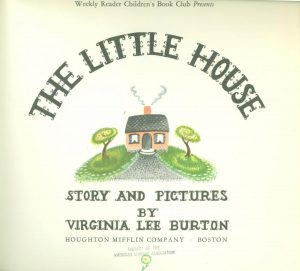 This is the story of a little house, built on a hill in the country. Through the passage of time, her surroundings change and things are not as comfortable as they once were.
"This book taught me how to survive change and the importance of finding the right place for you."
This is the story of a curious little puppy who learns to do things his own way and finds out the reality of the consequences of his actions.
"This book taught me about being yourself rather than following others and about the importance of discipline."
9) I Love Monkey – Suzanne Kaufmann
The story of a monkey who tries to be anything other than himself. He quickly learns that the absolute best thing he can be is a monkey, because no one else can do that better than him!
"The message is be yourself, only you can be the best you and you are special."
10) The Velveteen Rabbit – Margery Williams
This is the story of a toy rabbit who, through the love of his owner, becomes a real rabbit.
"This book taught me that love can be rough. It will give you bumps and bruises, but it's always worth it because love makes you 'real' it makes you better."
Which books impacted you as a kid, but even more as an adult? Did they make the list? Let us know in the comments!