"I DESIRE TO SEE PEOPLE STEP INTO THE FREEDOM TO FULLY BE WHO THEY WERE MADE TO BE."
What does caregiving mean to me and why have I pursued this line of work?  I have a passion to help people step into their freedom, whether it's freedom from the limitations of a disability or from the limitations that come as a result of difficult or painful experiences.  The freedom I'm referring to is not only the freedom for people to be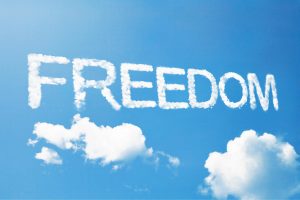 able do what they want to do; it's more than that.  I desire to see people step into the freedom to fully be who they were made to be.  Bringing clients into this freedom involves more than helping them with their daily physical needs.  Helping clients step into this freedom also involves learning who they are, what makes them come alive, what shuts them down, what is invasive and even violating to them; and what makes them feel loved, honored and valued.
"CAREGIVING IS ALL ABOUT EMPOWERING THE PERSON RECEIVING CARE TO BECOME WHO THEY WERE MADE TO BE."
Experiences and relationships have given me a vast array of insights into how I view caregiving and the kind of care provider I want to be.  There is a lot that I want to repeat and a lot that I am trying to unlearn so that I can provide care in a way that's honoring to my clients and will help them see their value and importance.  Caregiving is all about empowering the person receiving care to become who they were made to be. It's about empowering them to attain their hopes and dreams. In essence, empowering them to fulfill their destinies.  Empowering clients means learning what boundaries they need and what makes them feel safe as well as calling out the gold in them. Our goal is for them to feel the value and importance of who they are and what they have to offer.  While I am helping my clients, I think that it essential to point out what they are good at and appreciate their contributions, so that even though I am helping them (which can make a person feel less and lower), they feel equal in value and importance.
"IN THE END, I WANT MY CLIENTS TO FEEL ABOUT THEMSELVES WHAT IS TRUE ABOUT EVERYONE: THEY ARE IMPORTANT, ESSENTIAL AND HIGHLY VALUED; AND THEY HAVE AMAZING GIFTS AND TALENTS TO OFFER THE WORLD."
I want my clients to feel safe, heard and seen. I want them to know that their contribution to relationships and the community is vital.   Our clients need to know they have something worth giving. This understanding builds confidence, self-esteem and a sense of worth; all of which are sometimes lacking in people who need care.  In the end, I want my clients to feel about themselves what is true about everyone: they are important, essential and highly valued; and they have amazing gifts and talents to offer the world.