by Glory Eshareturi
It's back to school season again and for some students that means transitioning from working a summer job to balancing a job and school. For some it may mean transitioning from high school to college, or just into working life. In any case, we all need to find balance in our lives. For those working a part time job while in school, this may be a difficult task. With the demands of coursework, papers, paying for school, and maintaining some form of a social life, sometimes we need a little help. Luckily, there are ways to manage your school life and work life, while still having time for friends and maintaining some peace and sanity!
Make A Schedule
One of the simplest ways to manage a life with many moving parts is through scheduling.
When you have a job that has a flexible schedule, you can build your work schedule around your existing class schedule. Here at Compass many of our life guides go to school or have families, and they get to come work with clients and do what they love while taking shifts on a schedule that works for them.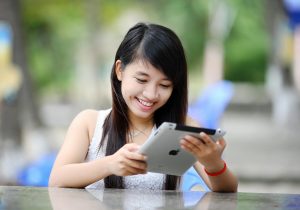 Be sure to stick to your schedule once you do make one! Making a schedule is easy, the hard part is sticking to it! Planning out your days with a work, school, and fun schedule is a great idea, only if you stay with the plan!
Define Your Priorities
When you know which things on your to do list are most important, it will make them easier to do! If you have a big paper that is due in a week, that is a high priority so you know it will be important to spend time on that first before most other things on your schedule.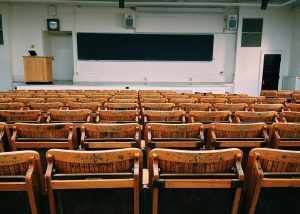 Sometimes teachers and professors give you a syllabus so you can have an idea of when certain major projects are due. Using a planner or calendar app works great because you can instantly add things to your schedule and even set reminders for yourself.
Remember, things like eating right, sleeping well, and having fun are priorities, so be sure to put them on your list and make time for them in your schedule as well!
Take Time for Yourself
This was already mentioned, but it is worth saying again. It is so important to take time off and make time for yourself. Be sure to plan some time into your week and schedule to do some things you love. Your work is scheduled, and so is your class time and homework, so why not schedule in some fun time for yourself? Take time to hang out with friends, go on trips, go for a little hike, or even go on a weekend travel adventure! Taking time for yourself gives you space to do something you enjoy rather than just something you need to do. Having fun is an excellent way to relieve stress. If your work is fun, that is a huge plus!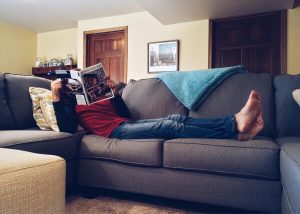 So there you have it! 3 ways to balance your job and school work. Hopefully these tips help you have a happy, healthy, and rewarding school year! If you're looking for a job that fits nicely into a student schedule, consider becoming a Life Guide with Compass!
We want to hear from you! What are you doing to organize your life and bring some balance to it?