At Compass, we are fortunate to have some amazing team members.  One of those team members is our friend Jessica.  Today, we get to learn about her journey to Compass in this installment of "My Story."  Meet Jessica the Noble.
Thinking Outside the Box
Thinking outside the box has always been in my DNA, and being in situations where I had to make my own way encouraged this even more. 
I finished my Masters in Special Education because I wanted to help students with special needs to find a way to reach their educational goals so successfully that it would motivate them to reach high and achieve their lifelong goals.  At the same time, it saddened me to see that once they graduated from high school, the care available for them enabled them to function, but not live or achieve goals. It made me wish that I could be a part of the leadership of an organization that did more than just provide for the basic needs of people with disabilities, an organization that valued who each person was and helped them to go after what they wished for and dreamed about.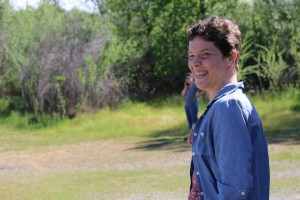 Last Ditch Effort
Thirteen years down the road found me in Northern California because I had a sense it was time for me to move up here.  Budget cuts had ended a supervisory position I had held at a college five years earlier, so I had been spending my time since then turning in dozens of applications and resumes for full-time work, especially in Special Education.  I continued turning in applications after I came to Redding, but to no avail, so I worked as many extra hours as my 10 hour a week job would allow.  I still wished I could help people reach their goals and fulfill their destinies, but this was feeling less and less likely.  A presentation was what first brought me to the Compass office.  I was a little weepy while giving the presentation because the atmosphere felt very familiar, and I wanted to stay be a part of whatever they were doing.  With my zeal for job hunting gone, I filled out an application for a staff position there only because I had a little experience, and I don't like ignoring nudgings.  This would be my last ditch effort.  I was done.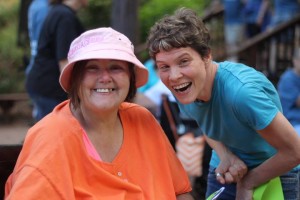 About five months later, I started working with my first client.  As we live day to day, participate in events, and go on retreats, I am constantly exhilarated that I am a part of this company of people who are devoted to helping clients live instead of merely being cared for.  Compass has a focus on everyone, clients, staff and admin, voicing dreams and goals, and then accomplishing them.  There is also a freedom to learn and grow and try new things without those negative comments that follow less successful ventures, and I am excited to see where the adventure will take us next.